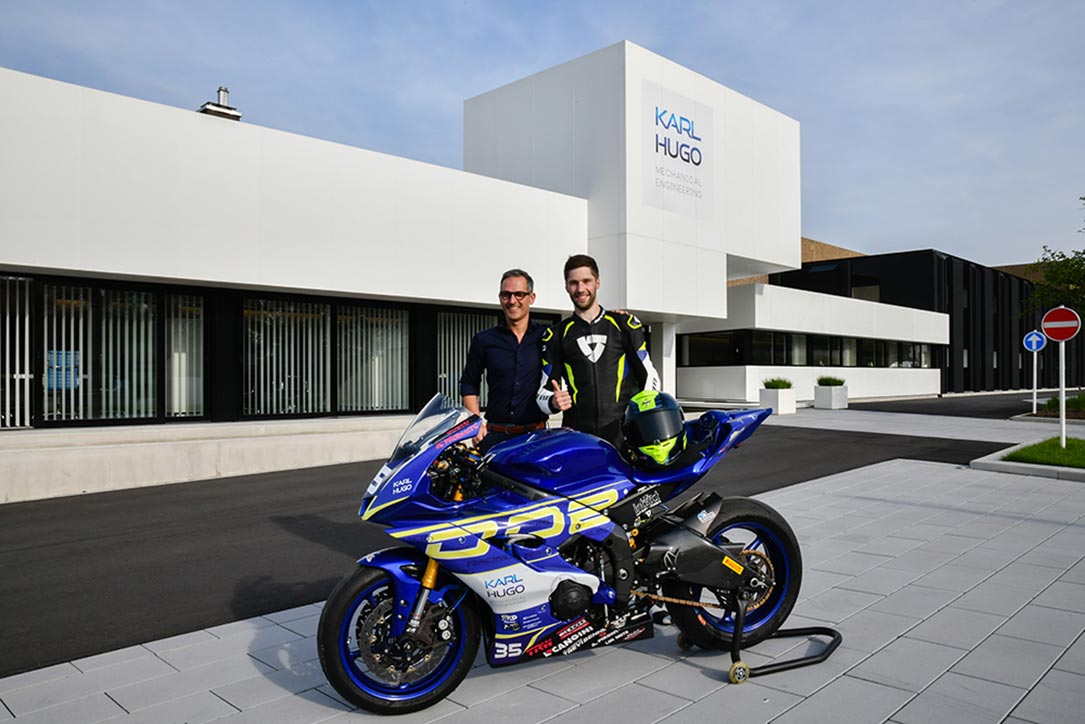 What does a young motorcycling champion, who has been a regular podium visitor in his category (600 cm3) for the past two years, have in common with a mechanical engineering company? An exchange of views between two company directors and a young racer. "When we first met Tom, we very quickly realised that we share the same values… Rigour, daring and steel, of course!" explain Bernd & Stephan Hugo, CEO.
"Rigour and concentration are the best assets for winning a race. When you are riding at 240 kph on two wheels and you have to avoid an obstacle or negotiate a tight bend, concentration is what makes the difference!" continues the overall winner of the 2018 and 2019 Spa-Francorchamps 6 hours motorbike races. He is certainly daring! This 5ft 10in (1.80m) tall programmer didn't hesitate to go flat out on his Yamaha R6 motorcycle during a magnificent season. He obtained four podium finishes and 6th place in the International German Motorcycle Championship (IDM)!
"Whatever happens, Tom has his feet firmly on the ground. When he came to see us, we were on the same wavelength. We are proud to have supported him during this season and to have been involved in another world in which human dexterity, humility and mechanical engineering are the big winners!" conclude the two bosses. KARL HUGO, is also Something Else.