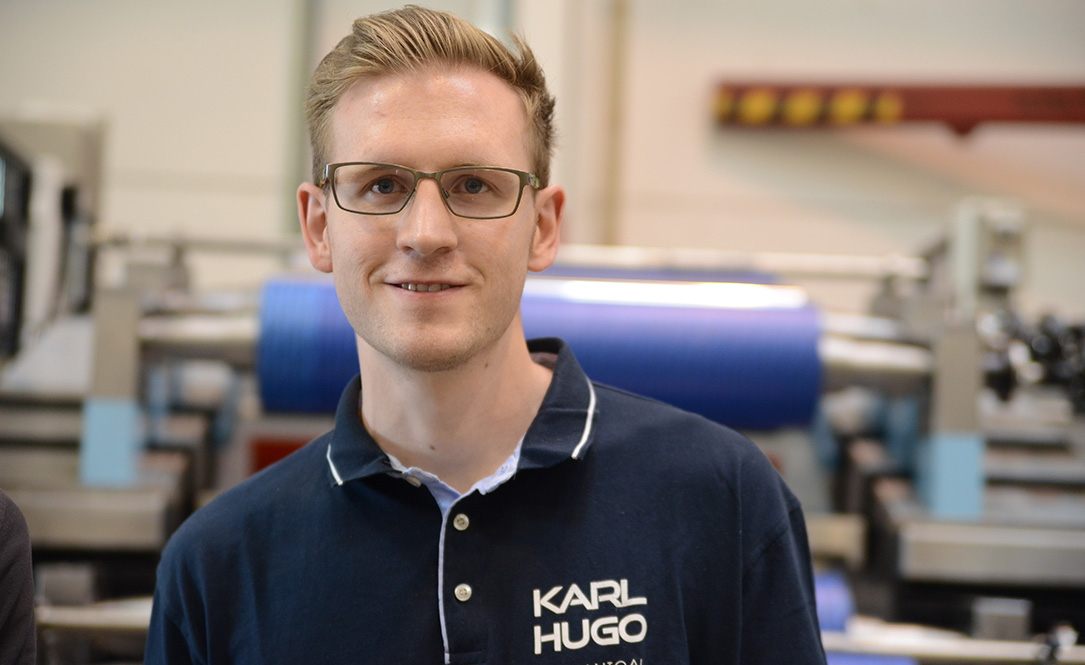 Following a first year of professional employment during which he supervised the prototyping of a particle accelerator for a major healthcare sector player, Philip Andres becomes KARL HUGO's new assembly process manager at the age of only 26.
The holder of a Master's degree in electro-mechanical engineering with a specialisation in thermodynamics, Philip has helped improve the assembly of this 18-tonne machine which produces contrast fluid in just two hours. This product is used in scanners for the detection of cancers. "I never imagined I would be doing this. Helping science, even indirectly, is particularly important to me as I lost my mother to cancer two years ago."
The procurement of new equipment, the creation of aids for improving the working comfort of fitters and electricians, or the optimisation of the milling program, there is no shortage of initiatives. "I had the opportunity to show my CV to Bernd and Stephan Hugo. They contacted me two weeks later to tell me that they planned to take me on. What luck! "
A native of the region, the young man is delighted with his new position. "Living close to my friends and family, I have an exceptional quality of life. I cycle or walk to work! " Philip has an enthusiastic and cheerful disposition and sees his future within KARL HUGO. "The working atmosphere is excellent. We also have the benefit of cutting-edge equipment. The managers listen to and understand their personnel. They are true visionaries! "
It's now up to Philip to write the best pages of his young career. The way ahead seems pretty clear.