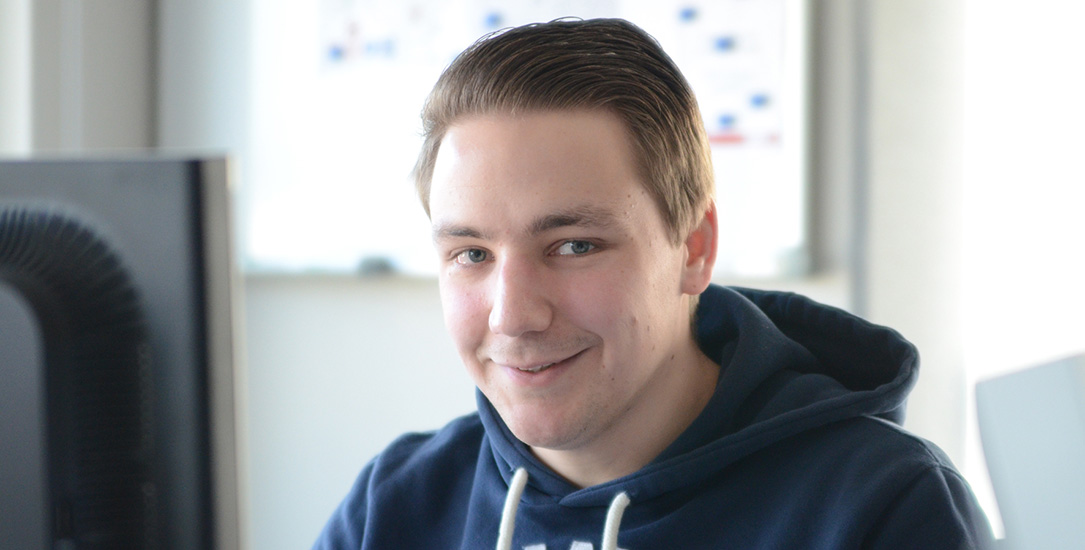 Since its creation, KARL HUGO has made a habit of accepting one or more industrial engineering students for a period of work placement.
This year, it is David who is the beneficiary of a comprehensive professional training programme. He will be spending a period of 13 weeks within the Mechanical Engineering Department. "He had already spent his 3rd year Bachelor's Degree placement with us," explains Frank Heinen - Engineering Manager. "It was therefore perfectly natural for us to accept that he would do his final year project with us." Our future industrial engineer, under the supervision of Alex Grieven - Senior Project Engineer, will take charge of the complete upgrade of a tool produced in 2003 for a multi-national active in the chemical sector. From the drafting of specifications to the supervision of assembly, the trainee will have the possibility to work on each stage of the development of this new machine.
"This period of training is very important for both parties", confirms the Manager in charge of the Mechanical Engineering Department. "We need to ensure high quality training and, on the other hand, it also enables us to identify potential future employees." A gamble that has paid off for a team of engineers, over 85% of whom completed their final year training with us.