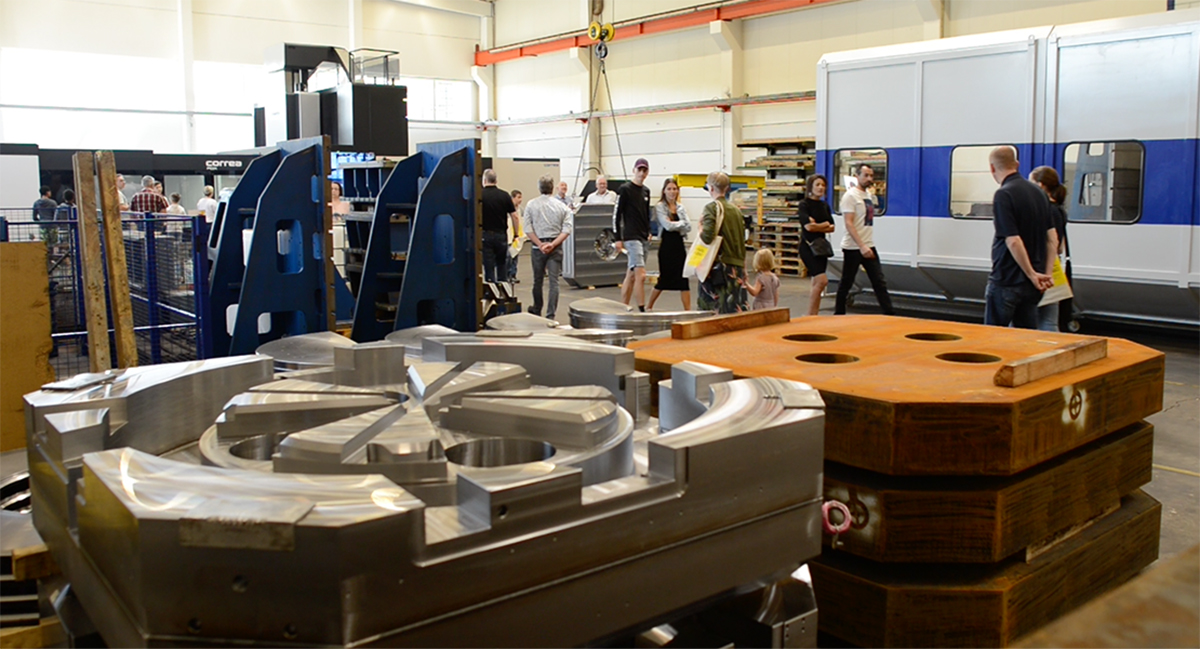 On Sunday 22 May, KARL HUGO hosted the 2022 edition of Zukunft Metall. The whole company was there to welcome more than 1,000 visitors! 35 schools and companies specialised in the metal sector were present to make the young generation aware of exciting technical professions with a high level of added value.

In Belgium, as everywhere else, the shortage of qualified workers is reaching record levels. In an attempt to counteract this staggering shortage, KARL HUGO hosted Zukunft Metall. "This is a private, voluntary initiative, explains Bernd Hugo, Director of Finance and HR. We were hoping to change the way our young people and their parents view the excellence of our industry."

The Future of Metal/Zukunft Metall is a get-together of schools, companies and young students that takes place every six years. It is held in the heart of a company active in the metal sector. Each year, around 1,000 young people and their families visit the event. Organised by the Studienkreis Schule & Wirtschaft, the 2022 edition was supported by KARL HUGO, Ostbelgien, Innovation et Reconversion Industrielle Liège-Luxembourg, the Fonds de Formation des Fabrications Métalliques et de l'Industrie Technologique Liège-Luxembourg and Agoria.

During this discovery day, KARL HUGO exceptionally opened its doors to the general public. This was a unique opportunity to get to the heart of its operations, which are usually out of bounds. The KARL HUGO teams were present to answer visitors' questions. Enhanced by the presence of several political figures from the German-speaking Community of Belgium, this event was a resounding success!