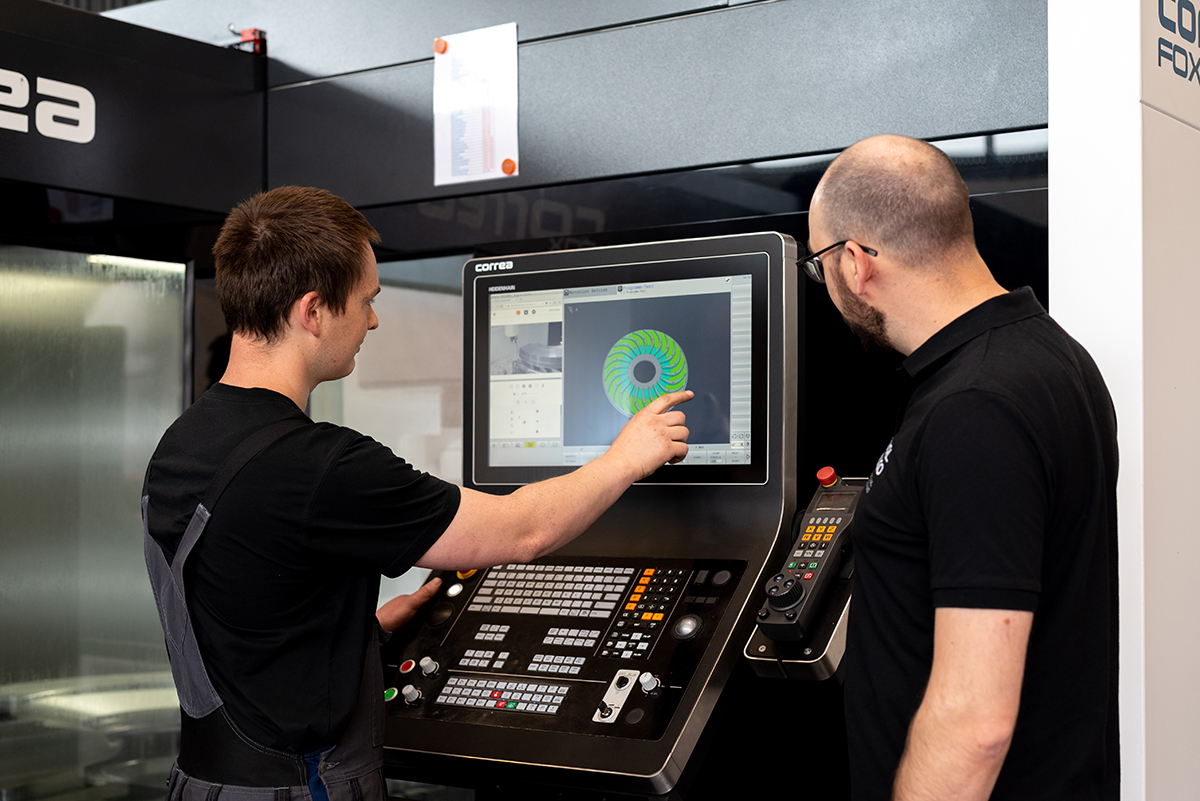 Every day, new software is being implemented to enable companies to remain competitive. At the end of March 2022, KARL HUGO installed the digital CAD-CAM process on all nine of its milling machines.

CAD-CAM software (Computer-Aided Design - Computer-Aided Manufacturing) also known as CAD/CAM (Computer Aided Design and Manufacturing) allows a component to be designed and its manufacturing process to be programmed with the utmost precision. It also enables the automation of multiple tasks and the digitalisation of a number of processes via a single platform. "Our customer sends us a basic 3D model. Our machinists select the milling machine the part will be processed on. They then program the machining of the part in the CAD-CAM system, which converts the drawing into machine language," explains Jeremy Heinen - Project Manager. In addition, the use of artificial intelligence in CAD-CAM software results in less waste. The result? Optimised production processes.

A worthy initiative supported by the Management

In 2017, after his studies at the BSTI in Saint-Vith, Maxime Veithen joined KARL HUGO for a one-year training programme in machining. During his studies, he used the basics of CAD-CAM software and discovered its full potential. A few years later, he approached the management with his desire to use this new technology within the company. CAD-CAM machining requires continuous training and updating to get the most out of the software, as modifications and improvements are continually being made. Passionate about his work, Maxime has been selected for three national WorldSkills competitions. This competition allows young professionals from all over the world to compete against each other in a global or European competition held at a single location. " Each time I was selected, I had to undertake several days of programming, before passing an elimination test. This allowed me to deepen my knowledge of the software, to perfect my skills, and also to be selected for the competition," confides the 25 year-old machinist.

This training continues on a daily basis at KARL HUGO. And maybe Maxime will realise his ultimate dream. "I would like to be selected for EuroSkills 2023, the European Skills Championship."