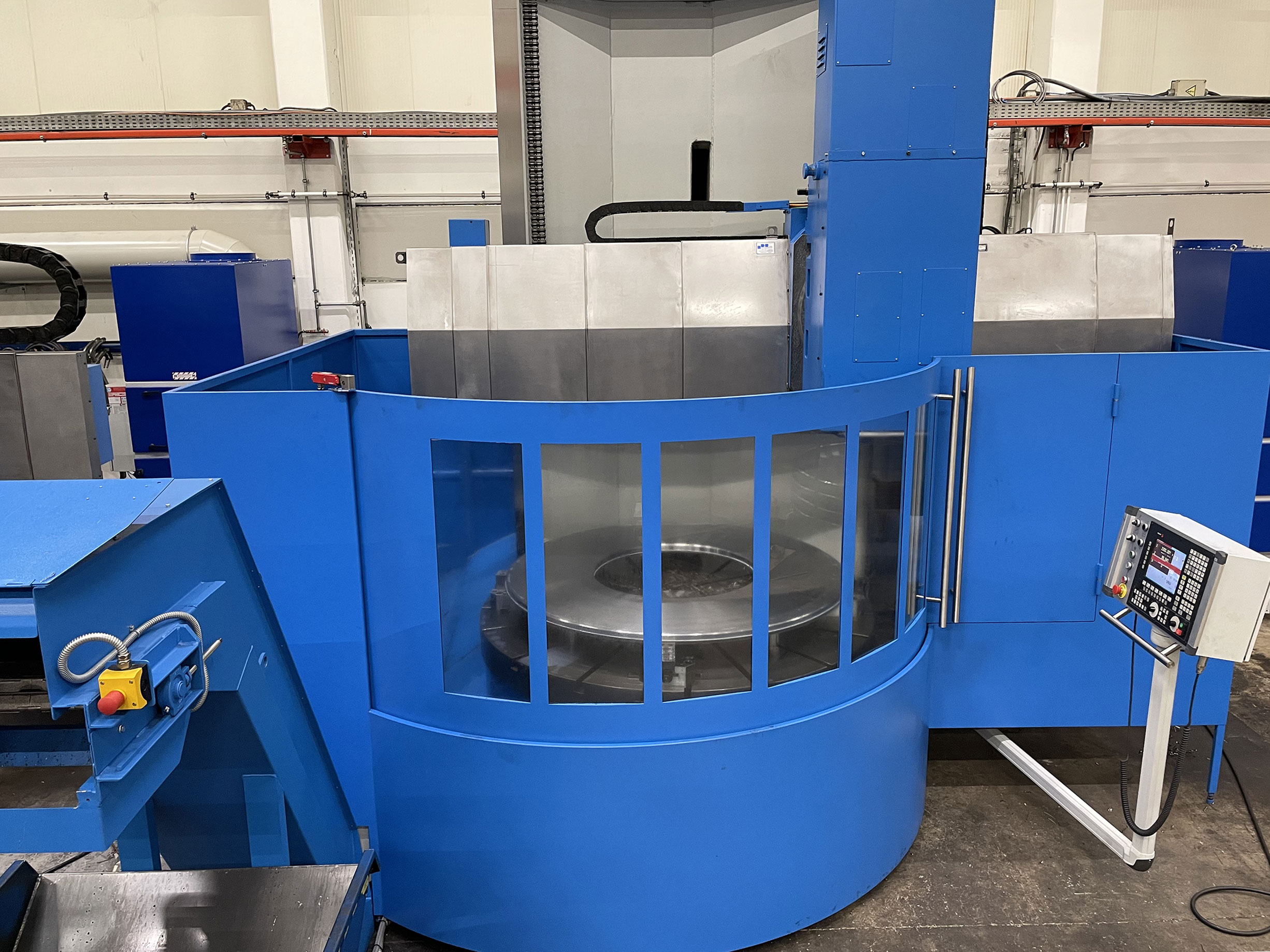 A new CNC vertical lathe, the FREMTAS22FD20FR3, has taken its place at the heart of KARL HUGO's latest generation of machinery.
Recently installed, the company's fourth vertical lathe, equipped with a 2000 mm diameter table, has been added to the range which already includes two FREMTAS ø 1400 mm lathes and one FREMTAS ø 2800 mm lathe. "Vertical turning represents an important part of our production and demand is steadily increasing" explained Stephan Hugo, CEO - Technical Director. "Our ability to produce large parts enables us to cater for key markets, particularly in the energy sector." Like many others, however, the metal sector is currently facing a shortage of skilled workers. It became, therefore, necessary to find solutions to absorb the excess workload. "With this additional lathe, we are in a better position to adapt the machining of high value-added parts and handle an increase in order volumes," added the Technical Director. "Our two operators work on two machines simultaneously, depending on production time. This has increased our work capacity by 50 to 75%."
This FREMTAS 22FD20FR3 lathe machines parts with a maximum height of 2100 mm. The maximum table speed is 200 rpm. The maximum turning diameter is 2200 mm and the parts can weigh up to 12,500 kg. Like the other three vertical lathes, it is equipped with a state-of-the-art smoke extraction system. Finally, it is equipped with a FAGOR CNC 8055TC.