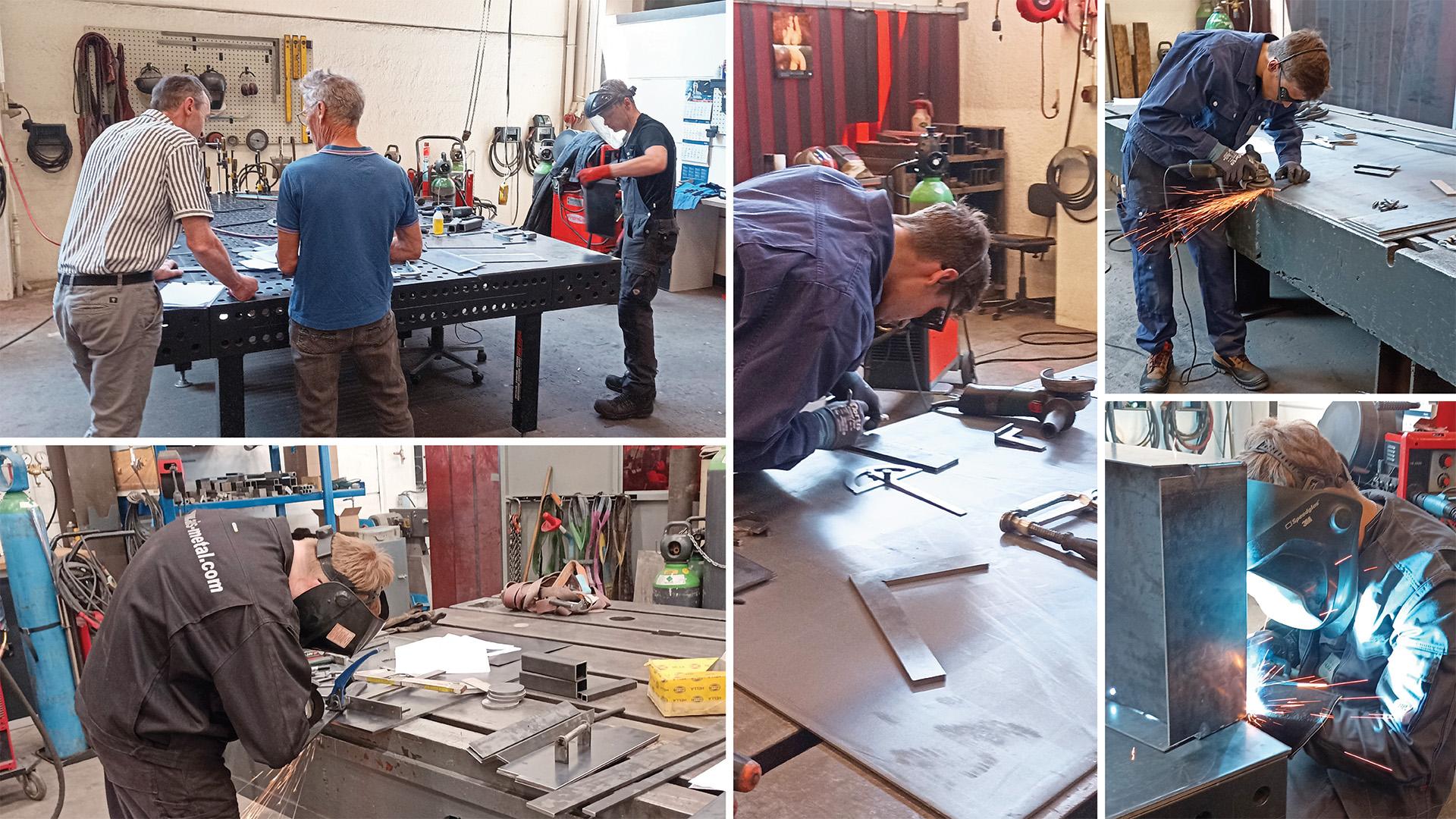 As part of its collaboration with KARL HUGO, the ZAWM (Center for Vocational Training for Small and Medium-sized Enterprises) in the German-speaking Community of Belgium organized the practical welding examination for 3rd-year apprentices in metal construction within the company.
In front of a jury composed of two ZAWM teachers and two experts from the Metal Construction Federation, the apprentice welders were able to demonstrate the skills they have acquired during their three years of training. "KARL HUGO is a responsible and locally engaged company," explains Bernd Hugo, Chief Financial and HR Officer. Competence is built every day. And every day, KARL HUGO invests in the future by developing close ties with schools and training centers to train future employees."
In Belgium, the metal industry is a promising field where advanced technologies continue to evolve and offer numerous opportunities. Developing relationships between schools and companies helps raise awareness among young people about exciting and highly valuable technical careers.
"The German-speaking Community of Belgium and the adjacent French-speaking municipalities have the highest density of companies per square kilometer in Belgium," continues the Chief Financial and HR Officer. "Our companies are well-known and recognized both nationally and internationally. They are highly performing and constantly recruiting." The collaboration between ZAWM and KARL HUGO is not new. Both have maintained close relationships for many years. 57% of the staff members have completed their apprenticeships through the dual training system organized by the ZAWM, with 90% having undergone their training directly within the company.
KARL HUGO positions itself as a key player in the economic development of the region. Convinced that the best results are achieved through close interaction between school and company, KARL HUGO and ZAWM value high-quality dual training. This allows apprentices to receive general and professional education at school while gaining practical skills in the workplace. It is a win-win operation that offers them an opportunity to apply their knowledge while enabling the company to train future qualified employees according to its specific needs.
Among the initiatives implemented to inspire young people, KARL HUGO hosted the "Zukunft Metall/Future of Metal" day in May 2022. This discovery day brought together all educational pathways and metal sector companies in the region. Families had the opportunity to visit KARL HUGO's workshops and learn about various metal professions. They also became acquainted with different training programs and regional companies active in the sector.
Furthermore, for many years, KARL HUGO has been participating in the Schnupperwochen held during the Easter holidays and at the end of June. These weeks allow students aged 15 and above to explore the inner workings of companies and their expertise, aiming to assist them in their future educational and professional orientation.