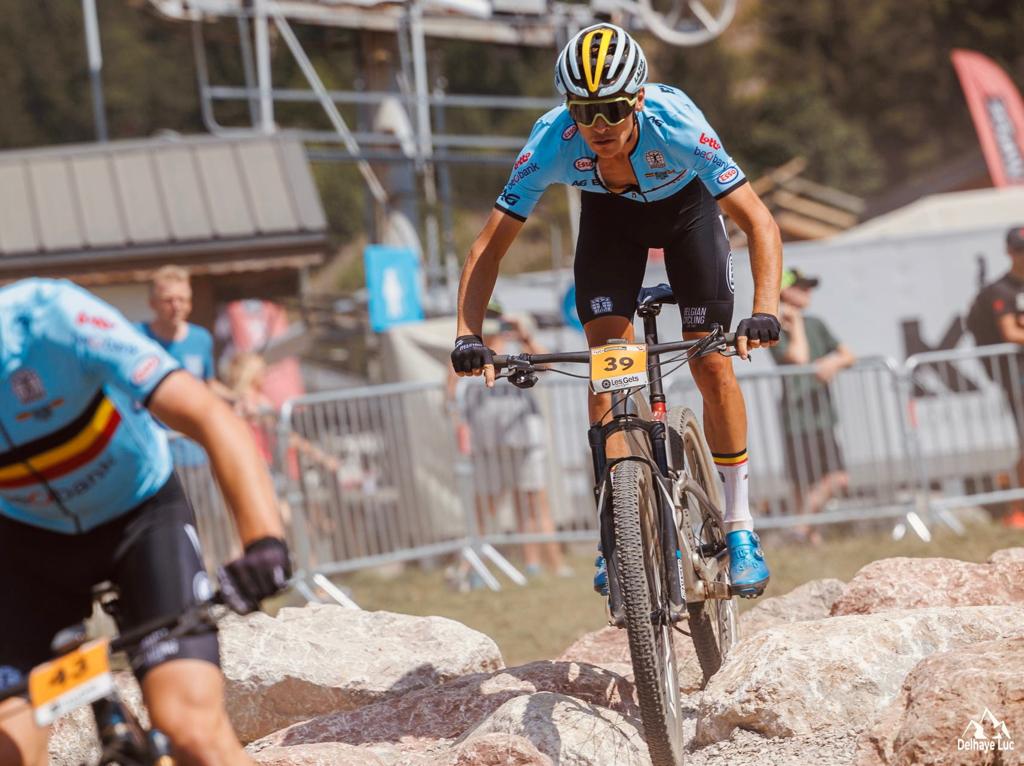 Since January 2022, KARL HUGO has been supporting Arne Janssens, a talented young mountain biker from the German-speaking region of Belgium, who rides for the BH-Wallonie MTB Team. In late April 2023, Arne enters the Top 100 in the world rankings for the first time and becomes the 3rd highest-ranked Belgian rider in the UCI standings.
Since then, in his debut season in the Elite category, he has been participating in races all over Europe. In early May, in Sittard, Netherlands, he secures the 2nd place on the podium in the short track event, behind the Belgian rider Pierre de Froidmont, who is among the top 10 riders in the world! On May 12th, he competes in the first round of the World Cup in Nové Mesto, Czech Republic. Unfortunately, a mechanical issue forces him to abandon the race. Back in Belgium, he takes some time to reflect. "Four days later, the national coach proposes that I participate in a race in Turkey, in which I finish 3rd. My first podium in the non-category event, which allows me to gather valuable points in the UCI ranking!" rejoices Arne Janssens. In early June, he learns that he has been selected as part of the Belgian BOIC team for the European Games, taking place from June 21st to July 2nd in Krakow, Poland. "This selection represents a great opportunity to shine on the international stage," declares the mountain biker. On June 11th, he takes part in another round of the World Cup in Lenzerheide, Switzerland. "I prepared to the maximum for this race. I started it with a lot of motivation and confidence." On a challenging course, scattered with rocks and roots, Arne secures the 59th place. A week later, facing the world's best, he finishes in an impressive 38th place in the World Cup event in Leogang, Austria. "First Top 40! I made no technical mistakes. I had one of my best races," says the happy young rider from Saint-Vith. "This performance surpasses all my expectations and those of the Federation that trusts me."
On June 22nd, Arne joins the 138 selected Belgian athletes for the 3rd edition of the European Games in Krakow. Three days later, he competes in the mountain biking event with unwavering determination and finishes in 39th place. KARL HUGO congratulates Arne for his performances. "We are proud to support this promising, motivated, and determined young rider," concludes Bernd Hugo - CEO of KARL HUGO. "We wish him much success for the rest of the season."